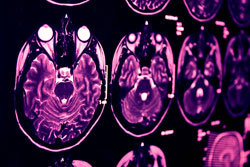 In the first 18-month phase of the program, the Pentagon wants researchers to study how stories infiltrate social networks and alter our brain circuits. One of the stipulated research goals: to "explore the function narratives serve in the process of political radicalization and how they can influence a person or group's choice of means (such as indiscriminate violence) to achieve political ends."
H+ article Propaganda 2.0 and the rise of 'narrative networks' highlights new DARPA concept of narrative network control.  By manipulating flows and feeds of information, DARPA is attempting to influence the force of news narratives in ways which  designate thematic and semantic influence to precisely control reader responses–to achieve political ends.
Narratives and meanings which constitute our quotidian world view (reality) are now under threat of neurological stimuli/response management.  In this scenario, information narratives (of the world around us) become paired with neurological and technological reorientations of meaning as seen fit by control society, thus opening up new ways of managing behavioral outcomes and perceptions of (information) society.  Our narrative reflexivity with the world around us is sectioned off and stretched into spaces of predetermined outcome.  Baudrillard talks about this already occurring, but now neurology of perception is employed as a new legitimizing force of narrative/info feed control.